30+ Years Of Experience
At Yacht Graphics we use only the highest quality materials. We offer a lifetime Warranty on all are products while staying in your budget.  
Yacht Lettering & Signs
Our company is made to deliver nothing but the best with absolutely no exceptions for failure. Our customers are very important to us and will do anything to keep you happy!
We provide custom designs if you can't seem to find anything appealing on our design tool. Just fill out our contact form and we will reach out to you to get you what you're imaging onto paper.
Installation is something that we provide in South Florida but in certain circumstances we can ship out your product. We have a very easy to use installation guide that has been well thought out to make your installation as easy as possible.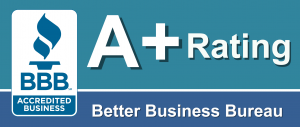 FAQ
Who has the best lighting for yacht graphics?
Currently YachtGraphics.com has the best lighting, not many sign compant's can compare to us.
How much is yacht lettering?
Yacht lettering is a custom product and can range depending on the size and materials being used.
How long does it take to make a yacht graphics sign?
Yacht lettering can usually take between 14-40 days, it just depends on the material being used and the size of the signs.
How long does the LED signs last?
It will last up to 70,000 hours but if your light happens to fail at anytime we have a lifetime warranty!